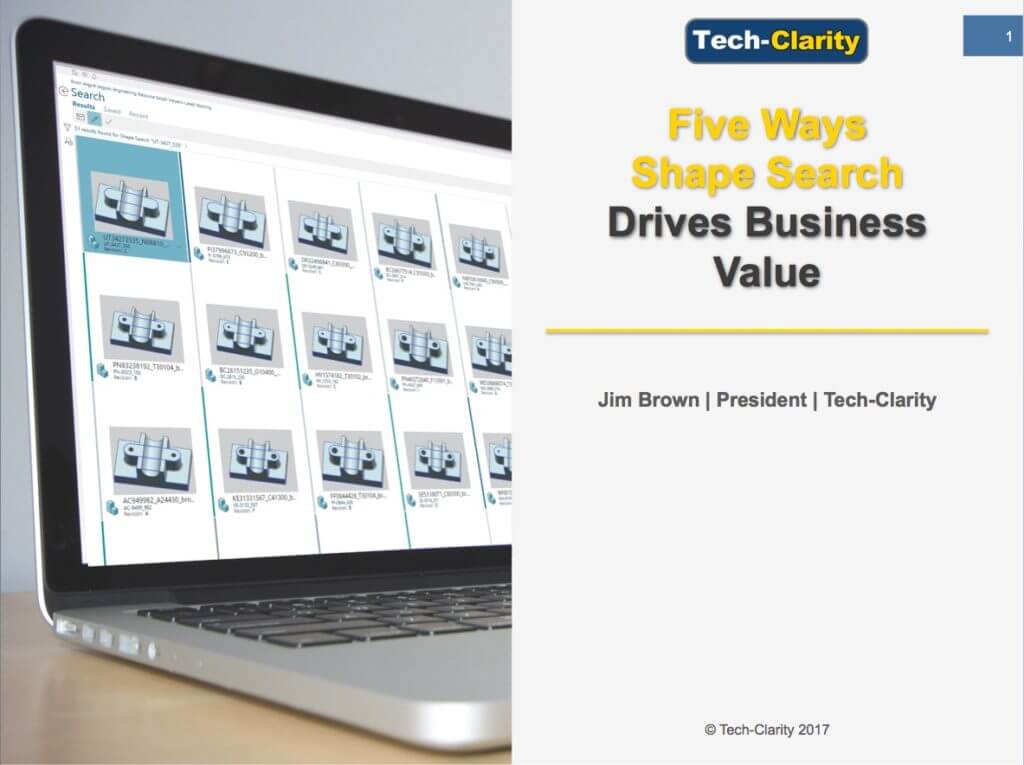 Five Ways Shape Search Drives Business Value shares the shortcomings of traditional search methodologies and how geometric search can complement them to drive new business value. The report includes some basics about shape search, five tangible ways it can improve business performance, and an example of how to calculate the ROI of a shape search investment.
Click here to view the full PDF, thank you to our sponsor Siemens PLM.
For more information, please visit the Siemens PLM Community blog to read the Shape Search for Engineering Productivity and related blog posts from Erwin Argyle.
In Search of … Effective Search
Finding engineering data is frustrating. Search consistently shows up in our research as a challenge that leads to inefficiency for engineers and others relying on information to do their jobs.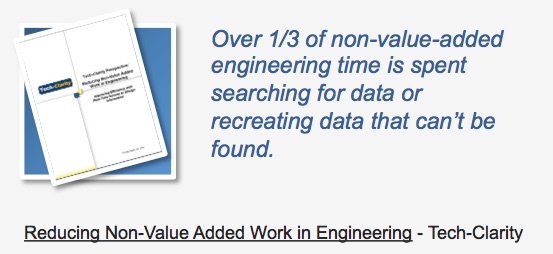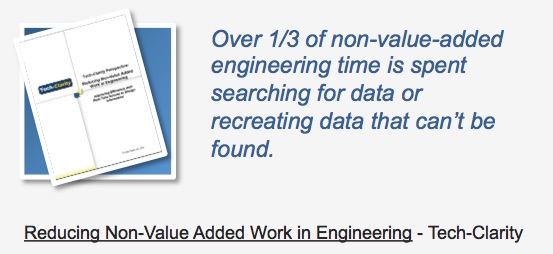 Poor search capabilities are more than just a nuisance, they cost companies time and money. Some may be surprised at not only the number of ways improving search can save money, but how it can positively impact top line revenue. We'll explore these benefits and then provide a template to quantify the value companies can achieve.
A lot of energy has been put into helping companies find parts. There are multiple strategies and approaches to find parts including keyword, metadata, and semantic search. Another technology that's reaching the mainstream is geometric search, also known as "shape search."
These search tools are better when used in combination, and more valuable when coupled with strategies like filtering results. Of course it's not finding just any part that's difficult, it's efficiently finding the part that you need to help you do your job when you need it. Speed is the name of the game for search, and efficient search relies on strategies like advanced indexing to perform quickly enough to be useful. Let's learn more.
Conclusion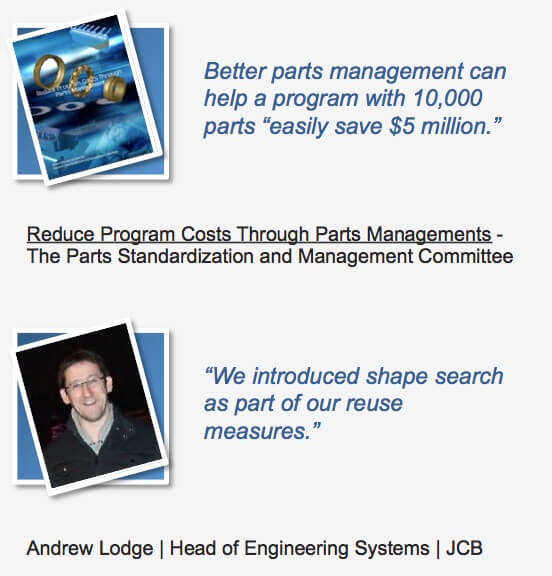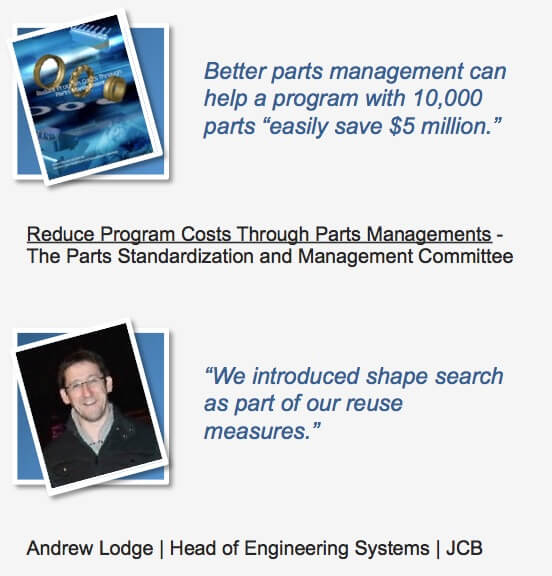 Search is an area that's ripe for improvement. 3D shape search is a proven technology that can help, and is stronger when combined with other search methods. Shape search is becoming mainstream and more commonly integrated with underlying systems like PLM. It can be fast if indexing is done correctly ahead of time (pay attention here, solutions vary greatly in scalability).
Shape search helps reduce direct cost, but also improves innovation and time to market to drive top-line improvements. Because of the business value of reuse, shape search should be a best practice. It should be built into processes like new part requests to institutionalize it.
One of the biggest objections we hear about shape search is that "it sounds too good to be true." We recommend that you pilot a solution using your own data to see for yourself.
*This summary is an abbreviated version of the report and does not contain the full content. A link to download the full report is available above.
If you have difficulty obtaining a copy of the report, please contact us using the "Contact" link below.