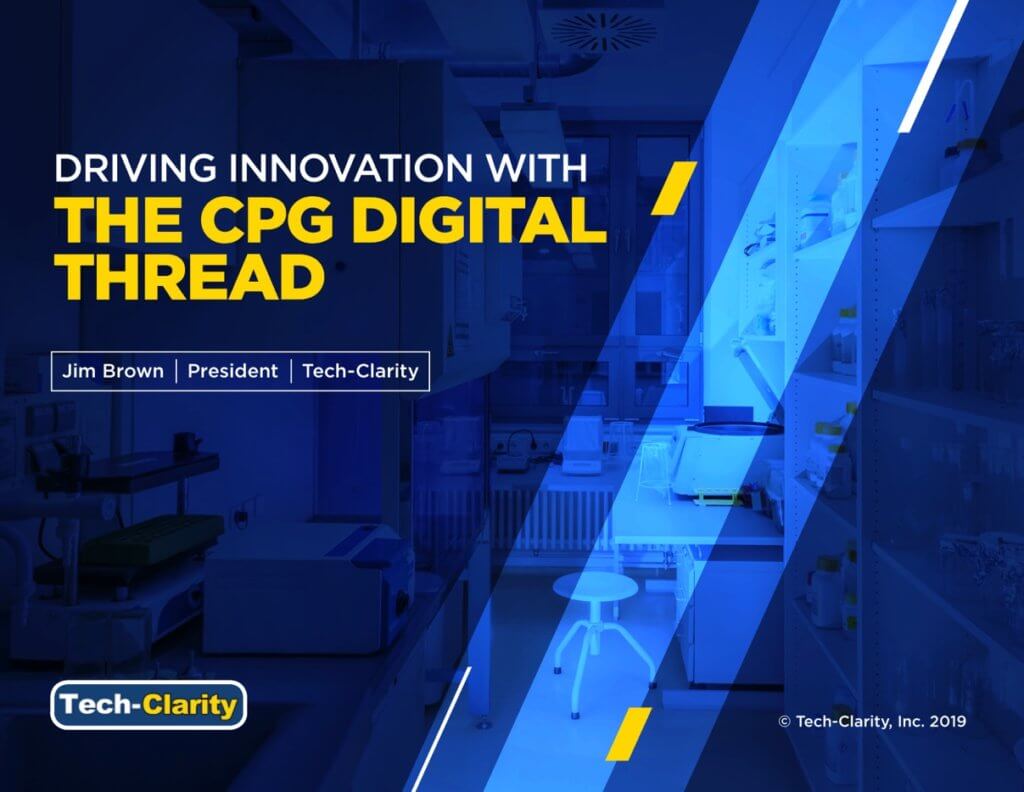 How can CPG companies drive higher innovation performance and profitability by embracing the digital thread? Consumer Packaged Goods (CPG) companies live and die by product innovation. Delivering products that anticipate and meet market needs creates consumer loyalty and brand affinity. Developing a profitable product requires the combined knowledge of countless individuals, each contributing their expert input and domain expertise. Too often, though, their efforts are disjointed.
The Driving Innovation with the CPG Digital Thread ebook shares how consumer packaged goods (CPG) companies can streamline their product innovation and commercialization practices by innovating along the digital thread. It shares how companies can simultaneously enable R&D to innovate more efficiently while capturing the resulting IP as a reusable corporate asset by leveraging an integrated product innovation platform to create the digital thread.
Please enjoy the summary below or download the full eBook (registration required) from our sponsor by Dassault Systems.
Create Digital Continuity in Product Development
Focus on Consumer Needs
Bringing successful products to the consumer is challenging. It starts by targeting the right customer needs, which should permeate the innovation process and become the central theme throughout. It then demands an orchestrated effort drawing contributions from an array of people inside and outside of the enterprise. The program has to harness their input efficiently and effectively in order to compete in today's crowded global markets.
Target Product Performance and Quality
At the heart of the innovation process and the consumer experience is the product itself. The product must deliver the value the consumer seeks in a pleasing and effective way. It must deliver on the customer promise with quality, while complying with a wide variety of local requirements.
Develop the Full Offering
But there's a lot more to developing a winning product than a great formulation or product specification. A successful commercial product has to deliver the right marketing messages and brand perception. It has to be offered in packaging that pleases consumers, and provides the details they need to make an informed buying decision. All of this together builds the experience that will keep consumers buying again and again.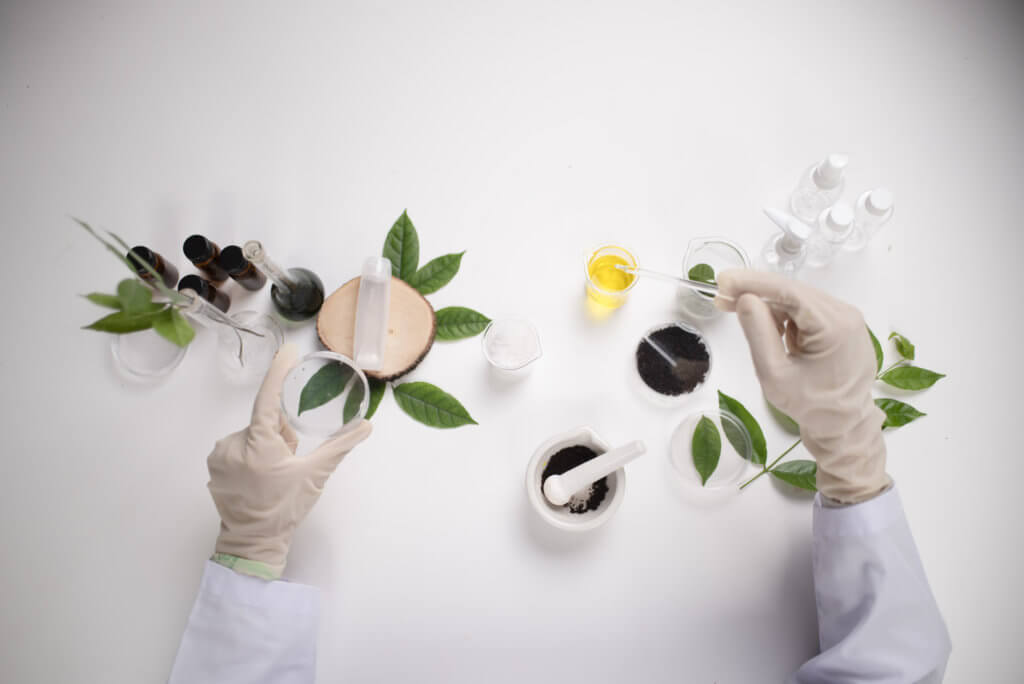 Connect Manufacturing and the Supply Chain
The product must also be manufacturable, with ingredients that can be globally sourced. Production processes and materials must comply with a host of regulatory demands to avoid recalls and brand damage.
Tie it All Together for Digital Continuity
Each of these elements is dependent on the others, and all are critical to product success. Decisions need to take this into account, yet be made rapidly to meet aggressive time to market goals. Every aspect is crucial to developing a profitable product offering, and each has its own challenges.
Perhaps the biggest challenge, however, is that these facets are typically developed in relative isolation. Most CPG companies lack a continuous process and data flow that connects each of these activities in an overall product innovation context. Digital continuity, creating a seamless digital thread through product innovation, promises to revolutionize the way CPG companies develop – and profit from – innovation.
Table of Contents *
The CPG Innovation Imperative
Create Digital Continuity in Product Development
Innovating Along an Integrated Digital Thread
The Enterprise – Innovation Conundrum
Help R&D Create Value
Allow R&D to Design in Context of the Whole Product
PLM Creates The Digital Thread for Enterprise Value
An Innovation Platform Streamlines Digital Thread Creation
Collaborate Along the Digital Thread
Simplify and Accelerate Publishing Product Documentation
Start Improving Value with the Value Digital Thread
Acknowledgments
Start Improving Value with the Digital Thread
Recommendations
CPG companies have the opportunity to step up their product innovation processes and productivity to compete in crowded, competitive markets. In order to do that, they can leverage the digital thread to:
Enable individual contributors with the right tools
Integrate design tools within a product innovation platform that serves as the digital thread backbone
Keep resulting information in context from early ideas through production and commercialization
Make product information readily searchable to leverage product IP company wide
Enable easier, more social collaboration
Automate and streamline product documentation
Of course this can't be done with today's disconnected point solutions, data, and office productivity tools like documents, presentations, and spreadsheets. As PLM for CPG, Personal Care, and Cosmetics advises, "Understand that spreadsheets and shared folders are not enough to fuel the speed and throughput requirements to remain competitive in formula-based industries." Science Lifecycle Management in the Enterprise Ecosystem goes further, finding that "Disjointed solutions and lack of integration leads to inefficiency, inability to reuse lab results, difficulty running analytics to find trends, and no mechanism to leverage scientific knowledge to become a 'learning organization' that leverages its scientific know-how."
Remove the Burden from Innovators
Instead, the digital thread removes the burden from innovators while creating a manageable IP asset that provides value well into the future. The digital thread results in better corporate IP, more time for innovators to innovate, fewer recalls, faster time-to-market, higher productivity, and happy consumers. The time for the digital thread to transform product innovation and delight consumers has arrived. Consumer Packaged Goods Companies that don't move toward a digital thread enabled by a product innovation platform will be at a disadvantage.
*This summary is an abbreviated version of the research and does not contain the full content. A link to download the full report is available above.
If you have difficulty obtaining a copy of the report, please contact us using the "Contact" link below.
Note: This eBook is an update and extension of our original eBook The CPG Digital Thread.