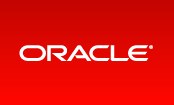 What does the future hold for Oracle's PLM solutions? Oracle has big plans for PLM that include Agile PLM, Agile PLM for Process, and the recently released Oracle Innovation Management solution. Not to mention continued support for the (once considered sunset) Eigner PLM solution.
This post shares a bit of Agile history followed by my insights on their strategic direction as a part of my series on Strategic Visions of the Major PLM Vendors 2014+.
History
In the early PLM days Agile used to roll off of peoples' tongues along with MatrixOne and the other usual suspects as a leading PLM solution. The Agile team were pioneers in extending PLM beyond the engineering team and outside of the enterprise. They got very high marks as a supply-chain centric PLM solution. They have strong historical strength in high-tech, electronics, and medical device industries, and were a major force in the PLM market in electronics where companies typically outsourced all of their manufacturing to a company like Flextronics. This history is important for two reasons:
It gave Agile a jump start on other vendors for product cost management (PCM, supplier management (SRM), and product compliance
It made Agile a relatively complementary solution to other major PLM vendors that, at the time, were heavily focused on product data management (PDM) and the job of managing CAD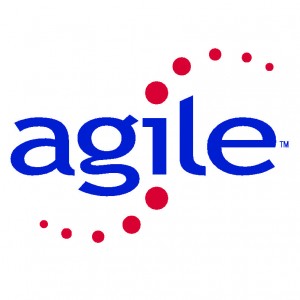 Agile was very acquisitive, probably due to a very high market cap.  To compete in more traditional CAD-centric PLM markets, Agile acquired Eigner in 2003. They also acquired Cimmetry Solutions (the product AutoVue is still being sold) in 2005. They acquired Prodika to add process industry capabilities in 2006. Then, Oracle acquired Agile in 2007. As an interesting side note, Oracle planned to sunset the Eigner platform after Acquiring Agile but found out just how loyal the customer base was and changed course to continue support (and still continues to support and enhance the solution today). The Prodika capabilities were strategic to Oracle because of their historic strength in consumer packaged goods (CPG) and other process industries due to their Oracle for Process Manufacturing (OPM) ERP solutions.
Since the acquisition by Oracle, Agile has not been standing still. Although their outbound marketing is not as prevalent because they have had the luxury to sell to the Oracle customer base, the product pipeline has been busy. Most notably is their recently released solution for innovation, Oracle Innovation Management, covering idea management through product portfolio management (PPM). This solution complements their existing project / stage-gate solution, which has strong capabilities.
To complete the story I should mention they Oracle also bought BigMachines to support product configuration and quotation. Oracle also counts the Fusion ProductHub solution for PIM/MDM in their PLM toolkit.
NOTE: Agile logo for historical purposes only
The Oracle PLM Strategy
Where is Agile heading? In a nutshell they are winning big new customers and gearing up to take on the "big three" PLM players. Oracle is in an interesting position because I often see them deployed in parallel with PLM solutions from the major CAD vendors including Siemens PLM's Teamcenter, PTC's Windchill, or Dassault Systèmes' Enovia (or more than one of those in some places). A number of large manufacturers tell me they plan to consolidate on one PLM solution. Agile wants to be that solution. They are also happy to coexist. As an Oracle leader explained to me recently, they tell customers "We have CAD data management and so do they (the competitors). If you like yours, keep it, but if not, we can do that for you too." Agile is playing it smart, recognizing that sometimes they can solve  some very strategic PLM problems without owning the core CAD/PDM piece. At the same time, they have beefed up their support for managing CAD in order to be able to compete with the other big PLM players.
In terms of coexistence, Oracle can also sell Agile into SAP accounts. Many large manufacturers, particularly in CPG, have standardized on SAP for ERP. Agile is still a strong candidate in those accounts.
Oracle a strong product in Agile. They spent time and effort moving Agile to the Oracle technology stack and have developed a very strong roadmap. Here are some things to expect:
Continued new feature releases for the discrete (A9) and process industry products. I have seen the roadmaps but I can't report on them directly, all I can say is that the developers will be busy.
Stronger A9 integration with CAD for discrete manufacturers
Expansion of Agile's PLM for Process to industries outside of food & beverage (chemicals, coatings, nutraceuticals, etc.)
An emphasis on the new Oracle Innovation Management solution
Continued support and technical compatibility enhancements to support customers on Eigner (ake e6)
Mobile applications (some are already available through partners)
Cloud offerings
Related Posts
See other posts in our on PLM Strategies of the Major PLM Vendors 2015+ series:
Dassault Systèmes PLM Vision 2015+
Synergis Software PLM Vision 2015+
See more in our Strategic Visions of the Major PLM Vendors 2014+ series including:
Dassault Systèmes PLM Vision 2014+
Also, don't miss our The Strategic Visions of CAD/CAE Vendors 2014+